Sunday, June 13th, 2010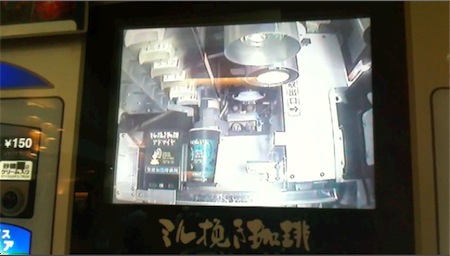 You can be in Japan for many years and still see something new every day. This was the case when Linda and I recently noticed a new type of coffee machine at our local hospital here. Apparently this coffee machine shows a multi-angle live video feed of how your coffee is being prepared inside the machine. We're quite sure its legit too since my coffee cup had a different color than the customer before me.
And the coffee itself? Amazing! If you are ever in Saint Lukes hospital in the Tsukiji area, hit this machine up!
Video Coffee Vending Machine
[ 2:28 ]
Play Now
|
Play in Popup
|
Download