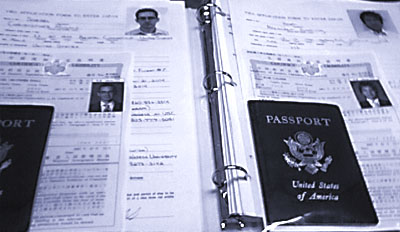 Hey everyone, just a quick update. Sorry I have not posted any audio or video lately. I read a review in the iTunes Music Store of this podcast and thought to myself, "Yeah I really need to do more". The past month since I have returned to school has been very busy. We're already taking finals next week and we have a Japanese language mid-term the week after.
The good news is, our eligibility certificates came in from the Ministry of Justice in Japan (photo above). We're sending these off today to hopefully get our student visas. It should only take a week or so. Once that is in, I'll be able to stay in Japan for more than just the 90-day tourist visa. It seems like the process we are going through is much easier and straightforward from our European track classmates.
In the meantime, I've been working hard at my existing job to get things closed out before I leave. I've also been really digging in with Japanese. I can recognize about 100 Kanji now, which doesn't sound like much but it has been a big step for me. Alex and I will be participating in some role play in class next week, I hope to catch that on tape and put it up as well. I also hope to start writing posts in both English and Japanese to help work on my writing skills, but we'll see.
I hope everyone else is doing well. I'll be back more later this week. ごめんあさい。またね。