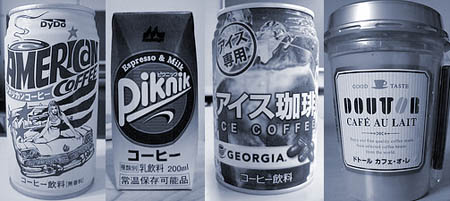 Its coffee time again. Join me for round two of my discussion with Fred on the finer points of Japanese coffee. If you're not sick of hearing the word "coffee" yet, you will be after this episode. Grab a cup and enjoy!
Show Notes:
Milk teas, bubble teas, what's going on here?
Fred thinks Doutor is the best in the world
In-shop Doutor iced coffee discussion with Alex
Internet Cafes / Denny's Coffee (Millstone)
Coffee Crown
Trend of instant coffee
This was recorded a while ago so my outro comments may seem out of context. Hope you like it anyway. Cheers!
Podcast: Play in new window | Download
Subscribe: RSS