I could write an entire article about the wonders of the social bookmarking site del.icio.us, but I won't at this point. Suffice it to say that by subscribing to this search for movies relating to Japan, I am frequently surprised at what arrives automatically in my iTunes. Today was no exception.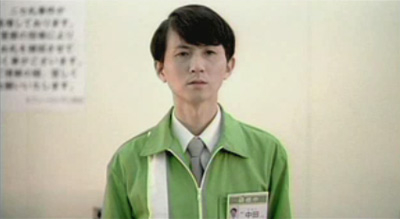 This morning while drinking coffee and reviewing work email, I was treated to an excellent short film by Kosai Sekine called "Right Place". As a musician, I've always loved working with independent filmmakers, but this short 5 minute film really struck a chord with me. Not only because of its Japanese-ness or its simple aesthetic, but because it is truly a great short film in many aspects. The concept is simple yet incredibly powerful, the cinematography stunning, beautifully done colors and editing, and easily digestible in five minutes.
I cannot say that I am any sort of film critic, but it was no surprise to find that "Right Place" won many awards include Young Director / Best Short Film at Cannes 2006, Diesel Film of the Festival at The Raindance Film Festival, and the Best Foreign Film Award at the New York City Short Film Festival.
If you are into indie films, you may really like this film and it's director. Take a look at Right Place.
Podcast: Play in new window | Download
Subscribe: RSS