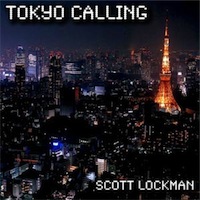 This evening I had the great pleasure of participating in Scott Lockman's Calling Tokyo Calling podcast series where he uses the new service Talkshoe to engage his listeners directly. After my first experience, I have to say, this type of format for doing audio is really compelling. I particularly like the collaborative aspect of running a show with your listeners and soliciting and reacting to real time text and audio feedback.
In this short 30 minute episode, he was able to react to a fellow podcaster here in Japan (myself), San from New Zealand who runs the SNA Cast, Matt in Tennessee and more. Even the after-party was a blast. It was great fun and it looks like Scott will be making this a regular feature so there will be more to come. Next week Scott has invited me back to comment on Japanese cell phones. Check it out.
This evening's episode can be downloaded here or streamed by visiting the page here.
Podcast: Play in new window | Download
Subscribe: RSS