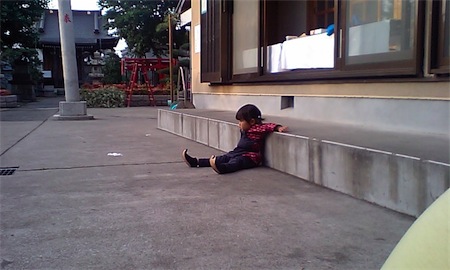 This picture was taken during the matsuri Alex and I participated in earlier this year. Much like how this little one feels, that's how I feel today. The weather is finally starting to cool down and although the work is picking up, the spirits are not getting down.
I went up to Asakusa today to head on over to Starbucks for some studying, had an excellent conversation with the folks who try to get money out of tourists for donating to earthquake victims, and am now enjoying getting my life a little organized here at home. The windows are open and there is a nice cool breeze. Do I need any other reason to post to the blog.
Apparently not. Enjoy the pic!