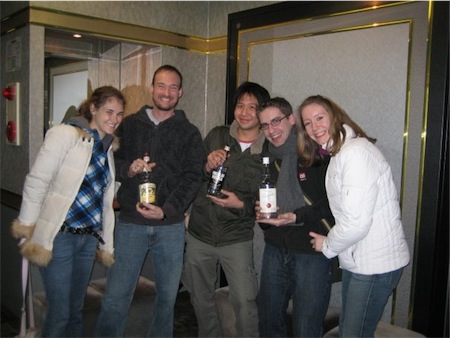 Hey everyone, this is just a quick post to let you know all that I'm still alive and well.
Life here as been quite busy the past few weeks. The first week was spent trying to get my visa paperwork straightened out which has finally settled. Then was the onslaught of work events that has keep me bowling, drinking, and singing till the cows coming home.
Now things are settling down a bit, I will be doing a whole podcast just on the past visa experience as well as doing a audio-scrapbook episode coming up with the best unused audio clips from 2007. Stay tuned!