I have my iTunes pointed at del.icio.us for crawling of videos with Japan related content. Today something amazingly touching and very creative showed up in my iTunes. Below is a link to a movie of photographs by Stuart Isset.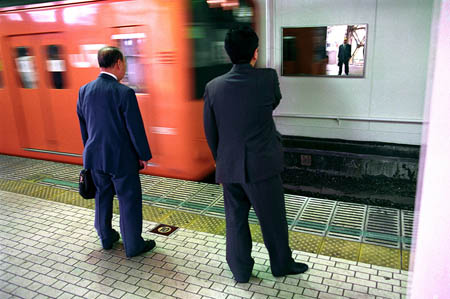 ©2007 Stuart Isett/www.isett.com (used with permission)
This piece is truly moving, giving a great sense of the intimacy of Japanese life, the highs and the lows, and things one doesn't see when they take the tourist route.
If you are at least interested in Japan or at the very least, love great photography, please download this and watch it. Also, check out Stuart's site or his Flickr photos. Over here, I'm learning that finding Japan is also about finding other people's impressions of Japan. This truly is an inspiration, perhaps for future episodes. Thanks Stuart!
Podcast: Play in new window | Download
Subscribe: RSS